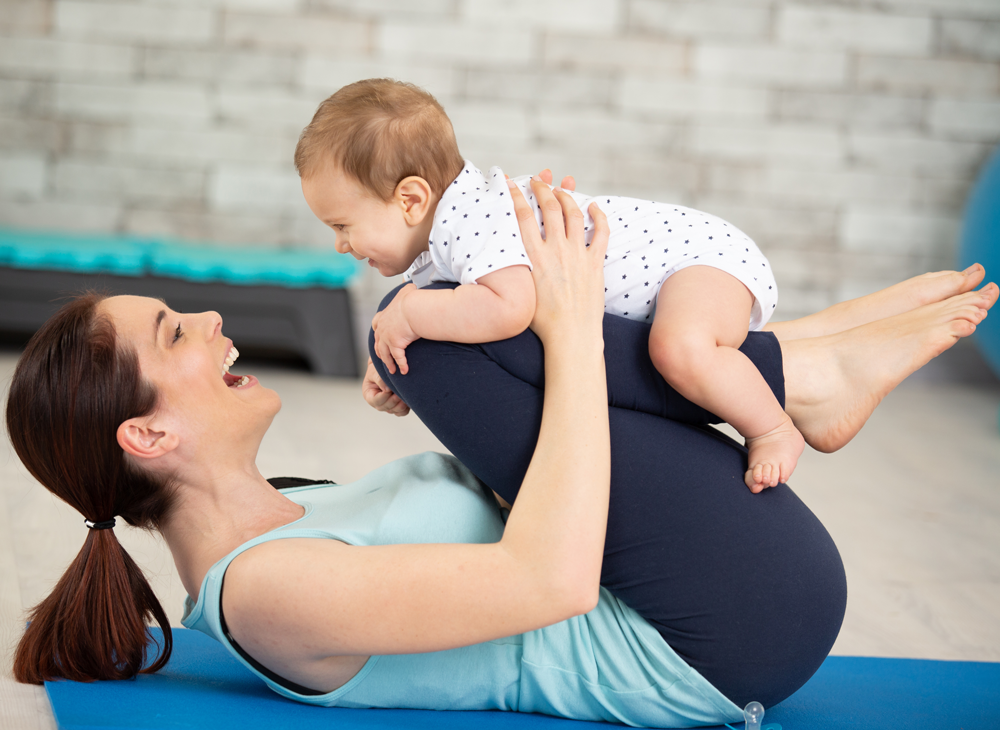 Postnatal course after pregancy
Join Jutta's pelvic floor postnatal course and experience a perfect blend of dynamic exercises and relaxation elements, both online and in-person. Nourish and strengthen your body after childbirth with a focus on your well-being. Enroll now!
Mommy says hello to her new body!
Dear mommys, 
Congratulations on the birth of your baby and the start of a new chapter in your life! We understand that you want to feel good again and regain strength in your post-pregnancy body. That's why we invite you to join our postnatal course, designed to help you achieve just that. It's time to take care of yourself and embark on this wonderful postpartum recovery journey.
Postnatal course for long-term well-being after childbirth
Baby-friendly postnatal course: Bring your baby along and focus on your recovery. 
Targeted pelvic floor training: Strengthen your pelvic floor to close rectus diastasis effectively. 
Restore strength and well-being: My exercises will help you regain energy and feel good from within. 
Course duration and costs: Join us for at least 8 sessions, each lasting 1 hour and 15 minutes. Please get in touch with Jutta to determine if the course is covered by your health insurance. 
Ideal timing: Begin the postnatal course 6-8 weeks after birth (8-10 weeks for caesarean section). Complete the course within 8 months after childbirth.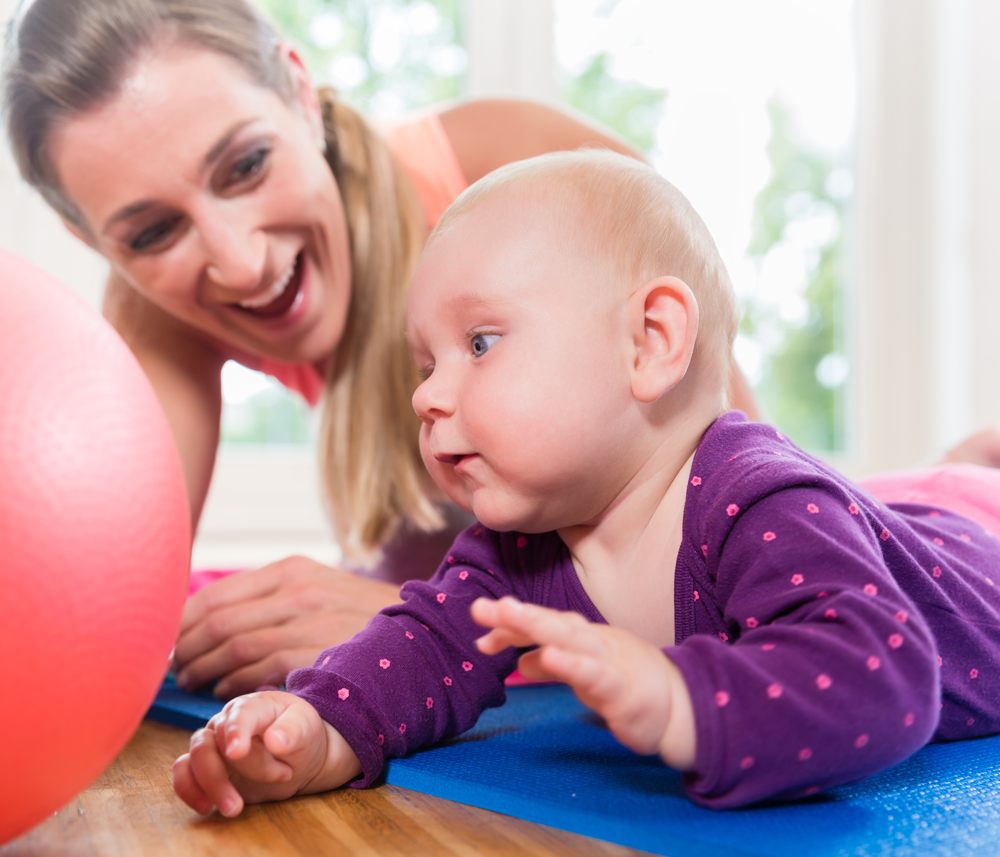 Why is a postnatal course important?
The postnatal course holds significant importance in strengthening your body after childbirth and promoting overall comfort. Here are several reasons why this course is crucial:
No more leaking:
With targeted pelvic floor training, we help you prevent potential issues with incontinence and regain control over your bladder.
Supporting vital organs:
A strengthened pelvic floor not only provides support to the uterus but also to the bladder and intestines. Training enhances the stability of these essential organs.
Balancing hormonal changes:
Following childbirth, your body undergoes significant hormonal shifts. The postnatal course aids in positively influencing these changes and restoring hormonal balance.
Embrace your body:
A well-trained body contributes to feeling comfortable and confident in your own skin. Through specific exercises targeting the back, abdomen, and pelvic muscles, you'll develop improved body awareness and a sense of empowerment.
Dear Mommy, you've embarked on an extraordinary journey, and now it's time to prioritize self-care. Dedicate this time to strengthen your body and cultivate a renewed sense of body awareness. If you have any questions or need further information, don't hesitate to reach out to our experienced and certified trainer, Jutta. She is delighted to assist you. We are excited to accompany you on this thrilling postnatal course journey.
What is the duration of the postnatal course?
The course consists of a minimum of 8 sessions, each lasting 1 hour and 15 minutes.
When can I start the postpartum course?
You can begin the course as early as 6-8 weeks after giving birth. For mothers who have had a caesarean section, we recommend waiting 8-10 weeks.
Is the postnatal course suitable for mothers who have had a caesarean section?
Absolutely! The course is designed to support and strengthen the body after any type of delivery, including caesarean section.
Is the course covered by health insurance?
Please contact Jutta for that matter to see if there is coverage in your health insurance. If you have any questions or concerns, please reach out to Jutta.
Can I bring my baby to the postnatal course?
Yes, the course is designed to accommodate and integrate your baby, allowing you to attend with your little one.
What is Rectus diastasis and how is it addressed in the course?
Rectus diastasis refers to the separation of the abdominal muscles during pregnancy, resulting in a noticeable gap along the midline of the abdomen. In my post-natal rehabilitation course, targeted exercises are employed to strengthen the abdominal muscles and reduce this separation.
I went to the pregnancy yoga workshop and it was wonderful! Jutta is a wonderfully positive woman. Combining the topics of pregnancy and birth with yoga is wonderful. The workshop touched me personally very much and I am very grateful that I was allowed to participate in the workshop. Jutta you are awesome!
I have taken Jutta's pregnancy yoga classes and birth preparation workshop and both were really useful and very informative. I took classes and workshops with other midwifes, but Jutta's were the best for me without any doubt. Jutta is a very experienced professional and has a lot of knowledge to share. At the same time, she has a great personality.